Elf , Bambino and Dwelf kittens Available!
All kittens are seen and given a letter of health by a board certified veterinarian before joining your family!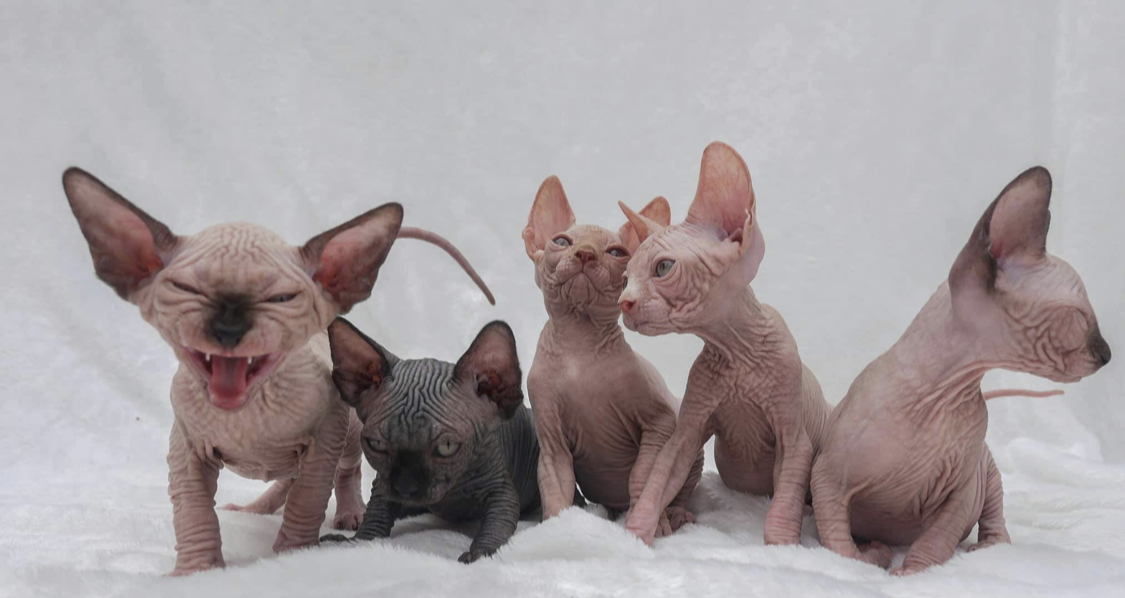 Five Star Reviews and Veterinarian Recommended.
We strive to be the best! All of our kittens come from Top Imported lines.  With World Champions, Grand champions, International Champions and/or Champion backgrounds. Personality and health is our top priority but there quality is our gift to you.
What Is Included With Your Kittens?
Blue / White Elf Sphynx girl
Baby girl with gorgeous curled ears. She has
amazing blue spots.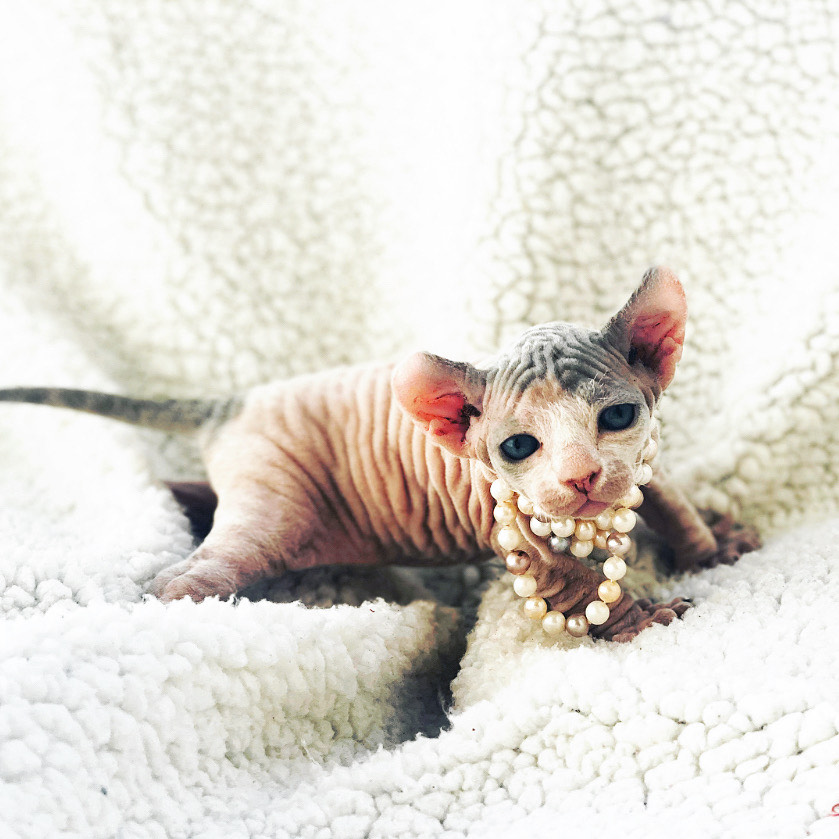 Red Bambino with blue eyes
Gorgeous tiny baby boy kitten. He is just like sphynx but a midget. He will keep
his blue eyes.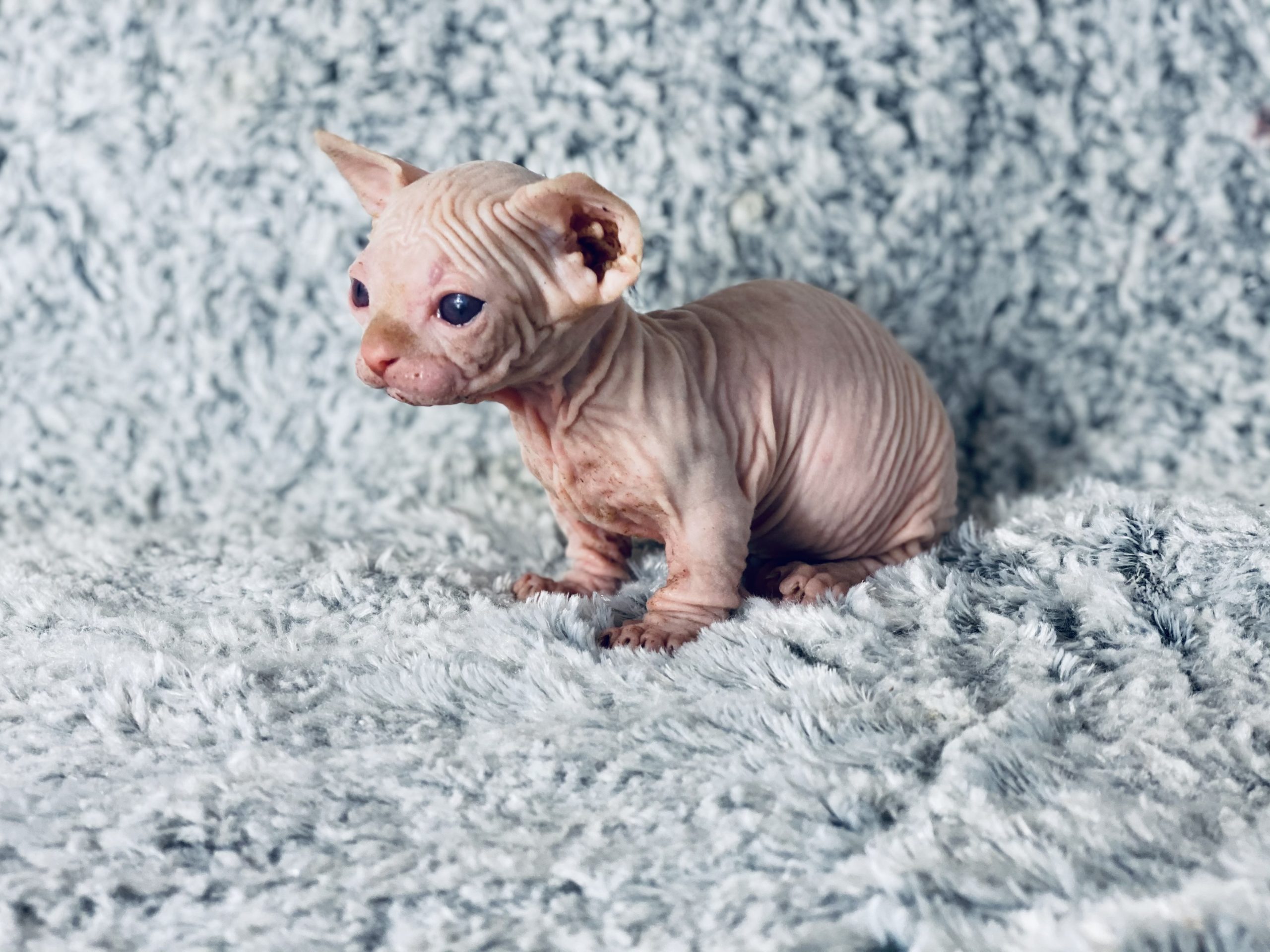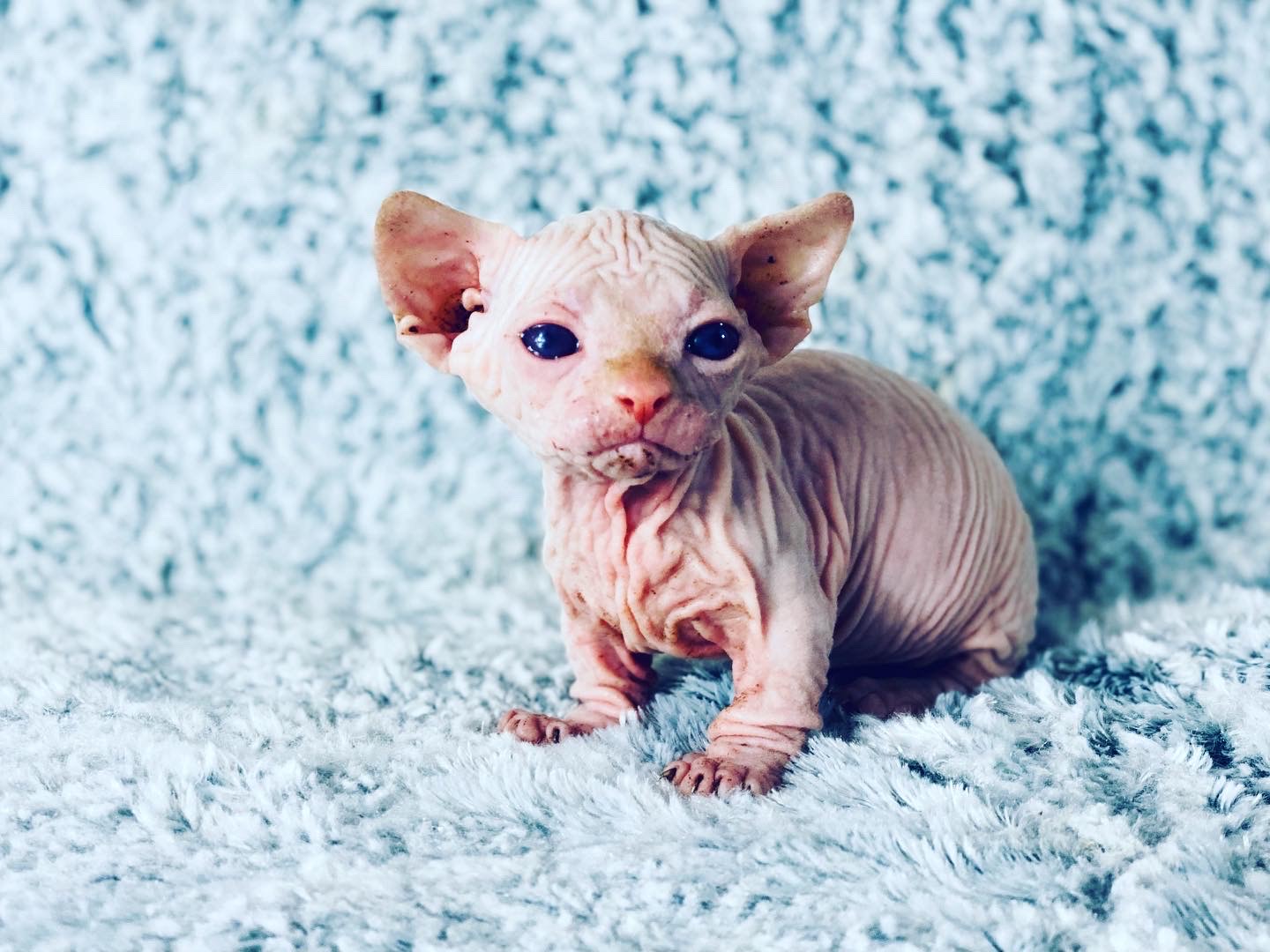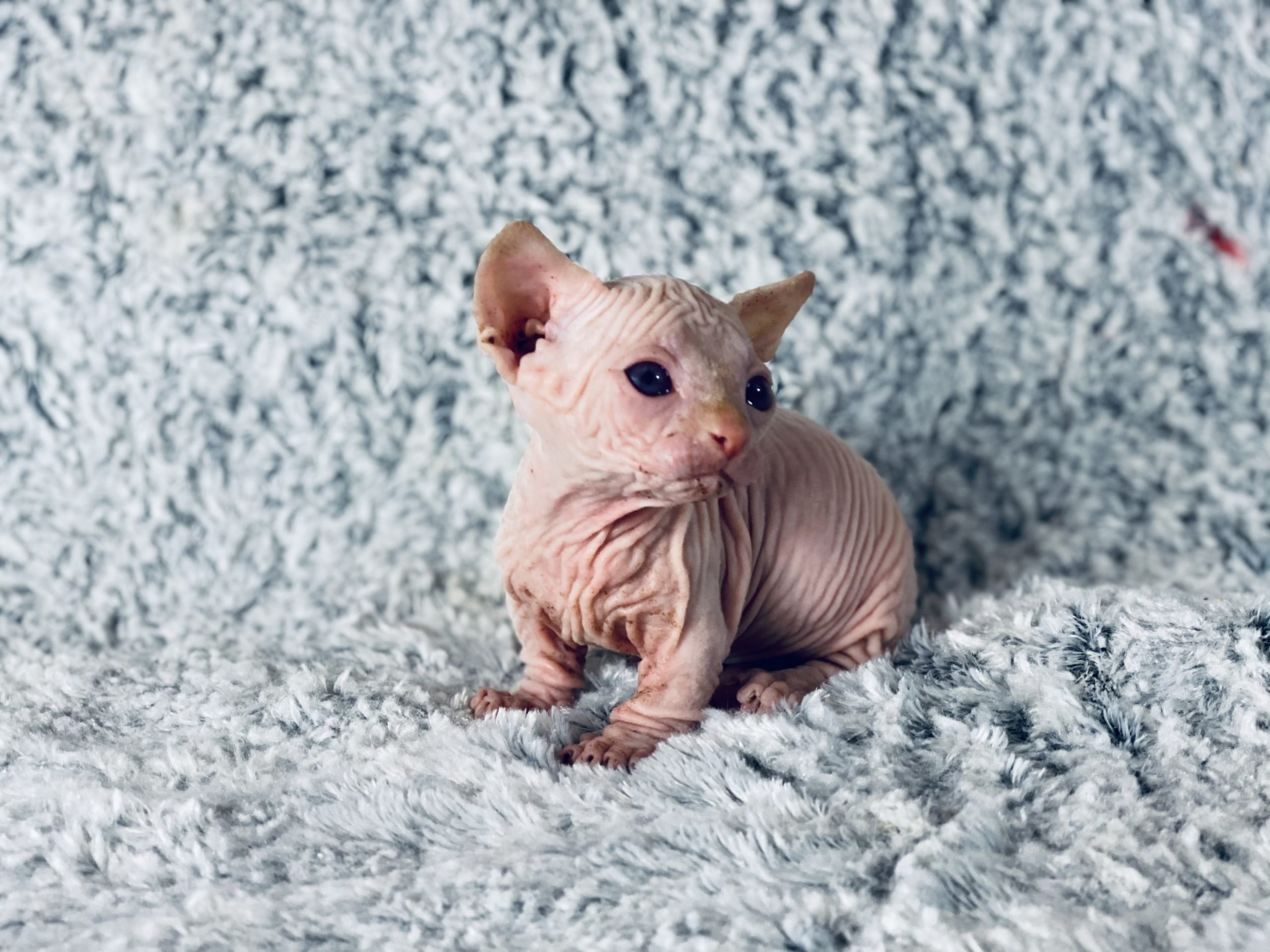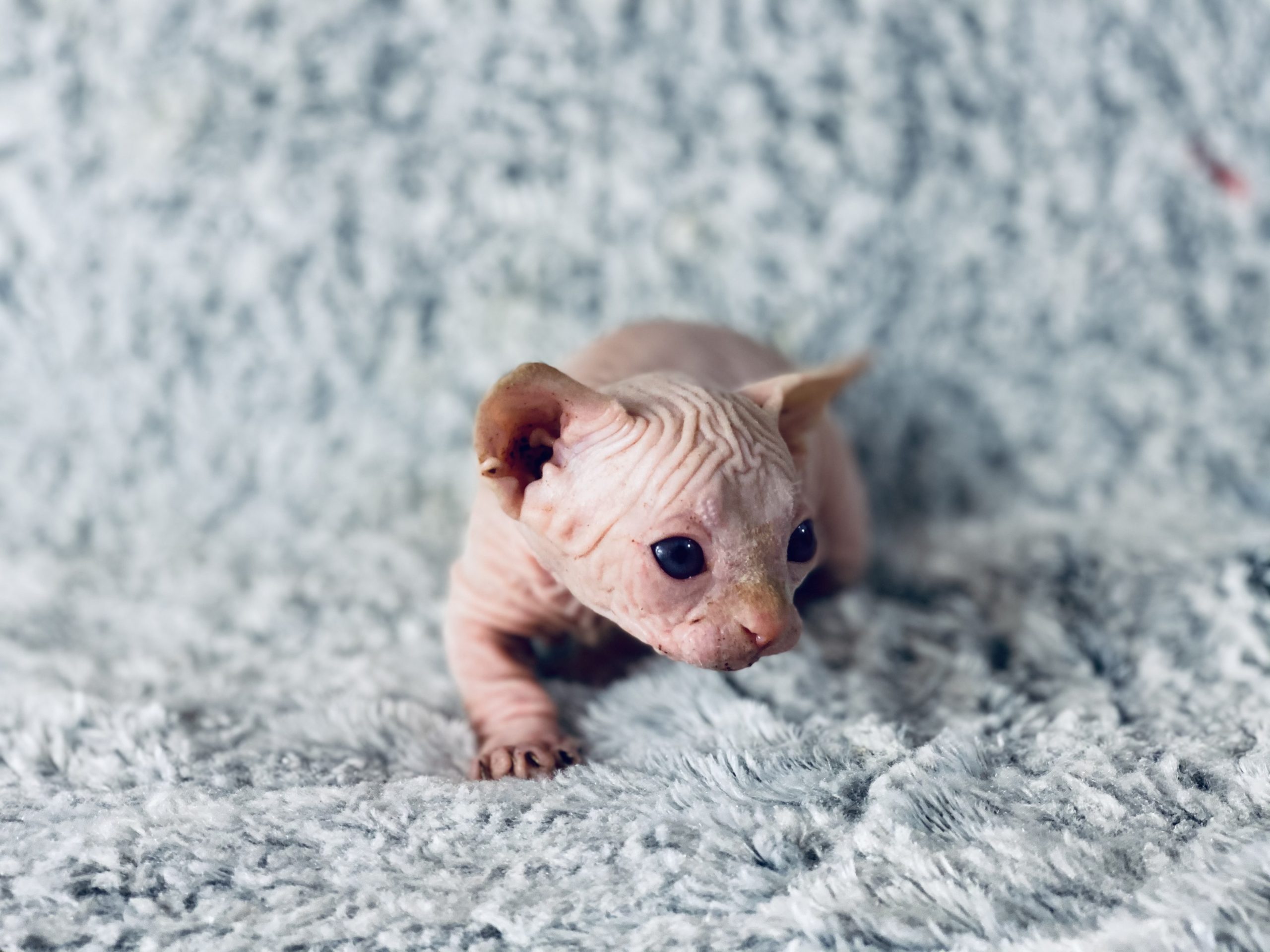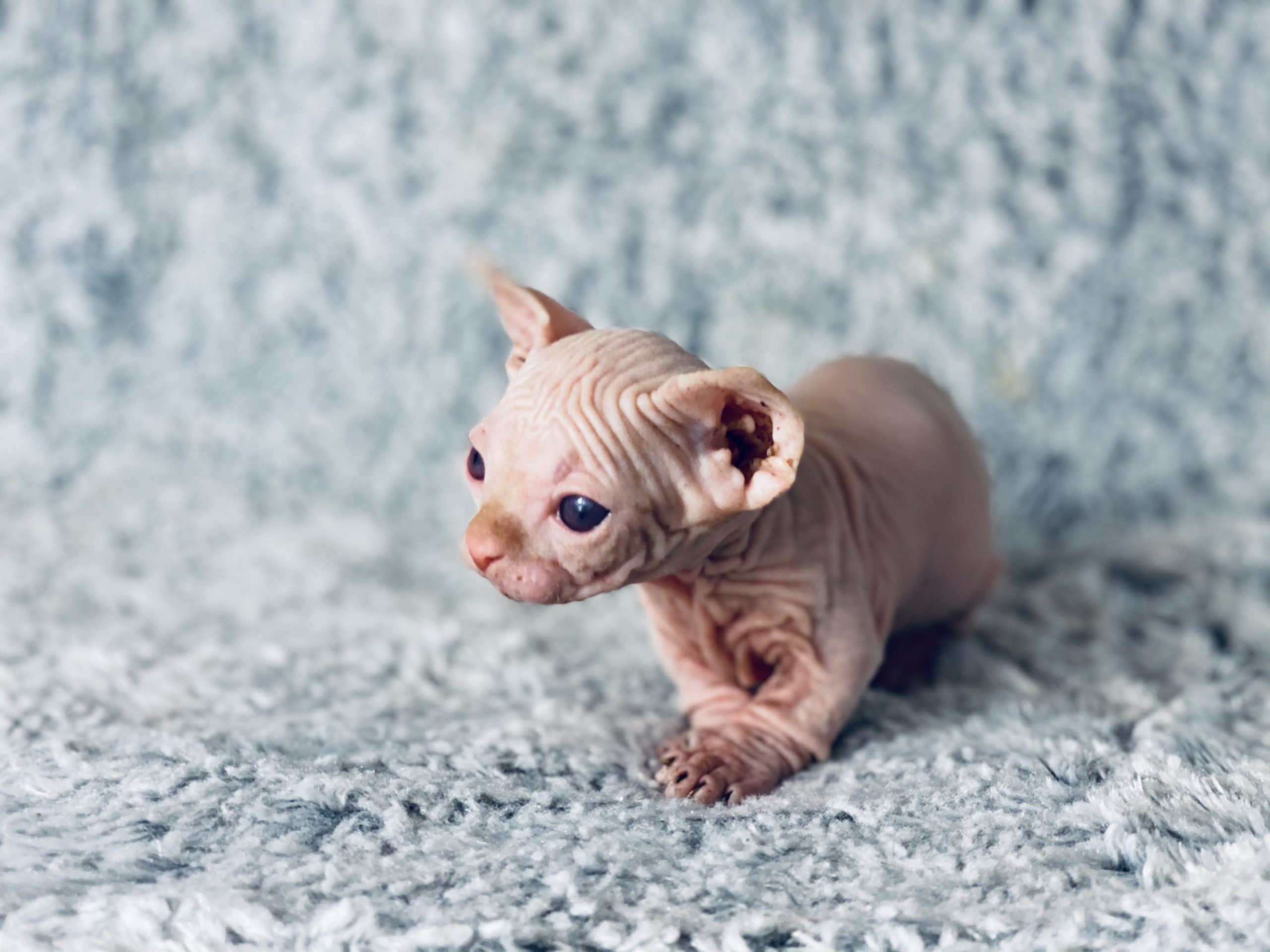 Black/white elf girl gorgeous little baby girl
She is an elf and has
gorgeous curled ears. She is currently the one to do everything first as
her brothers/sisters follow everything she does. Very outgoing, curious and
loving.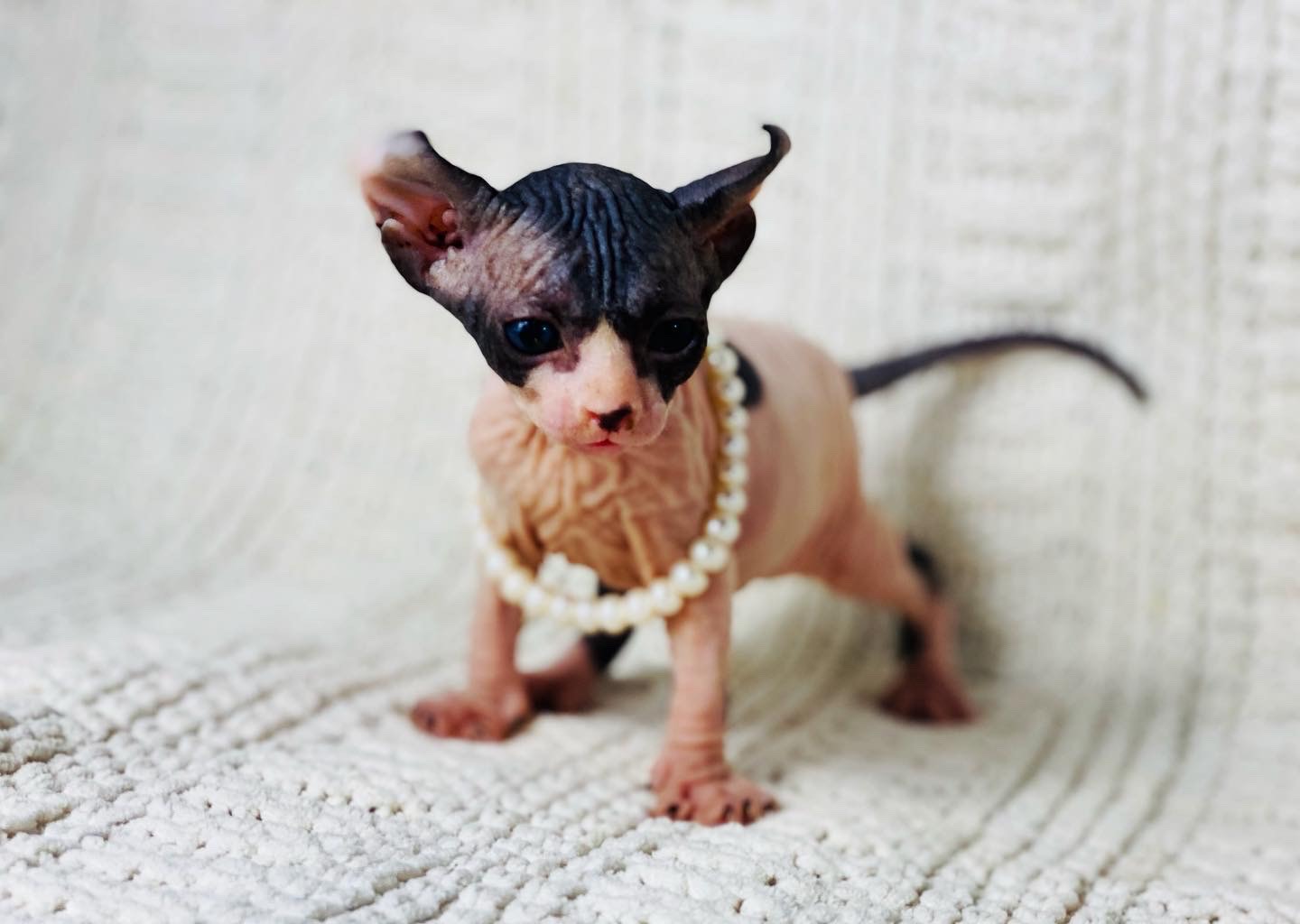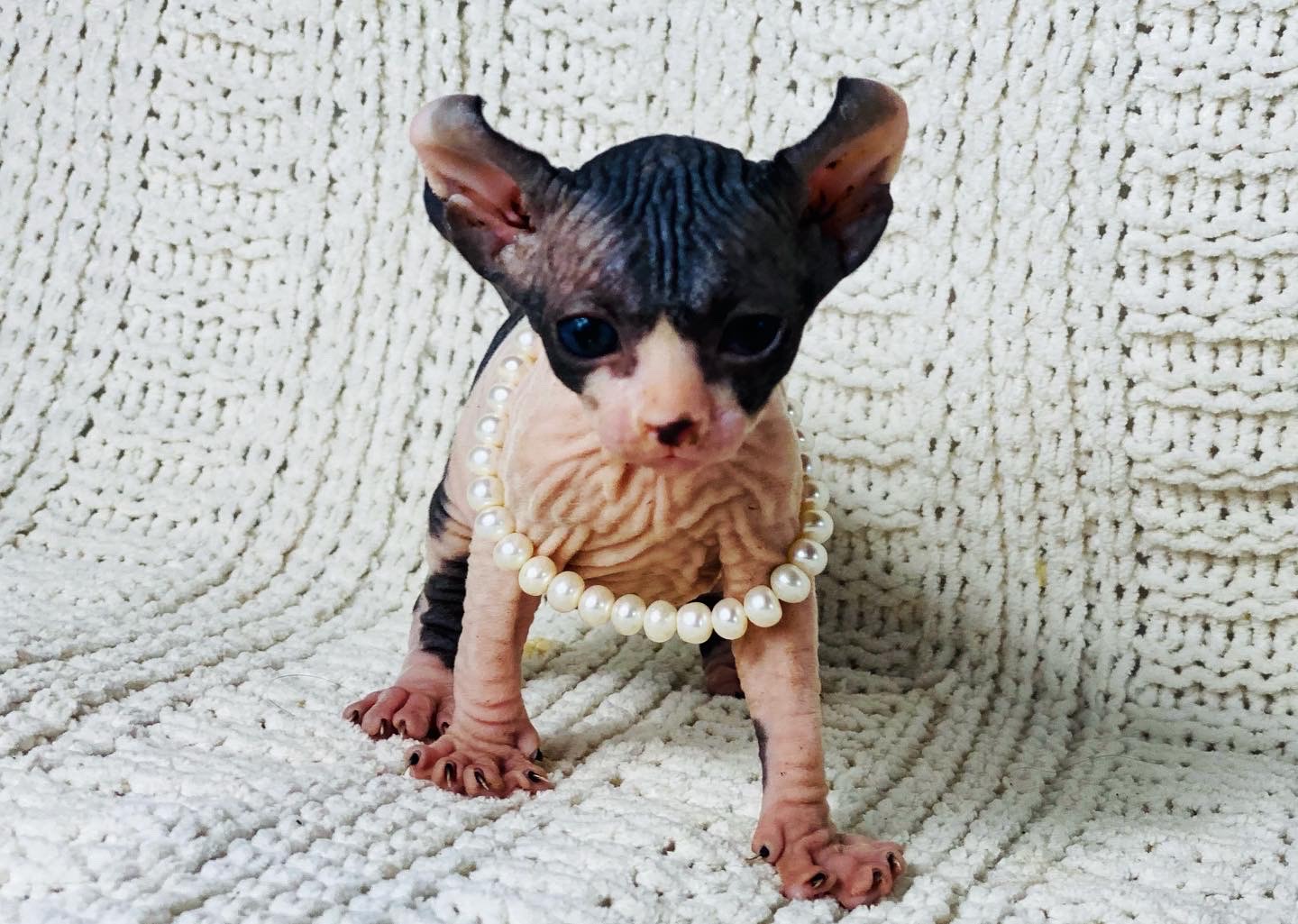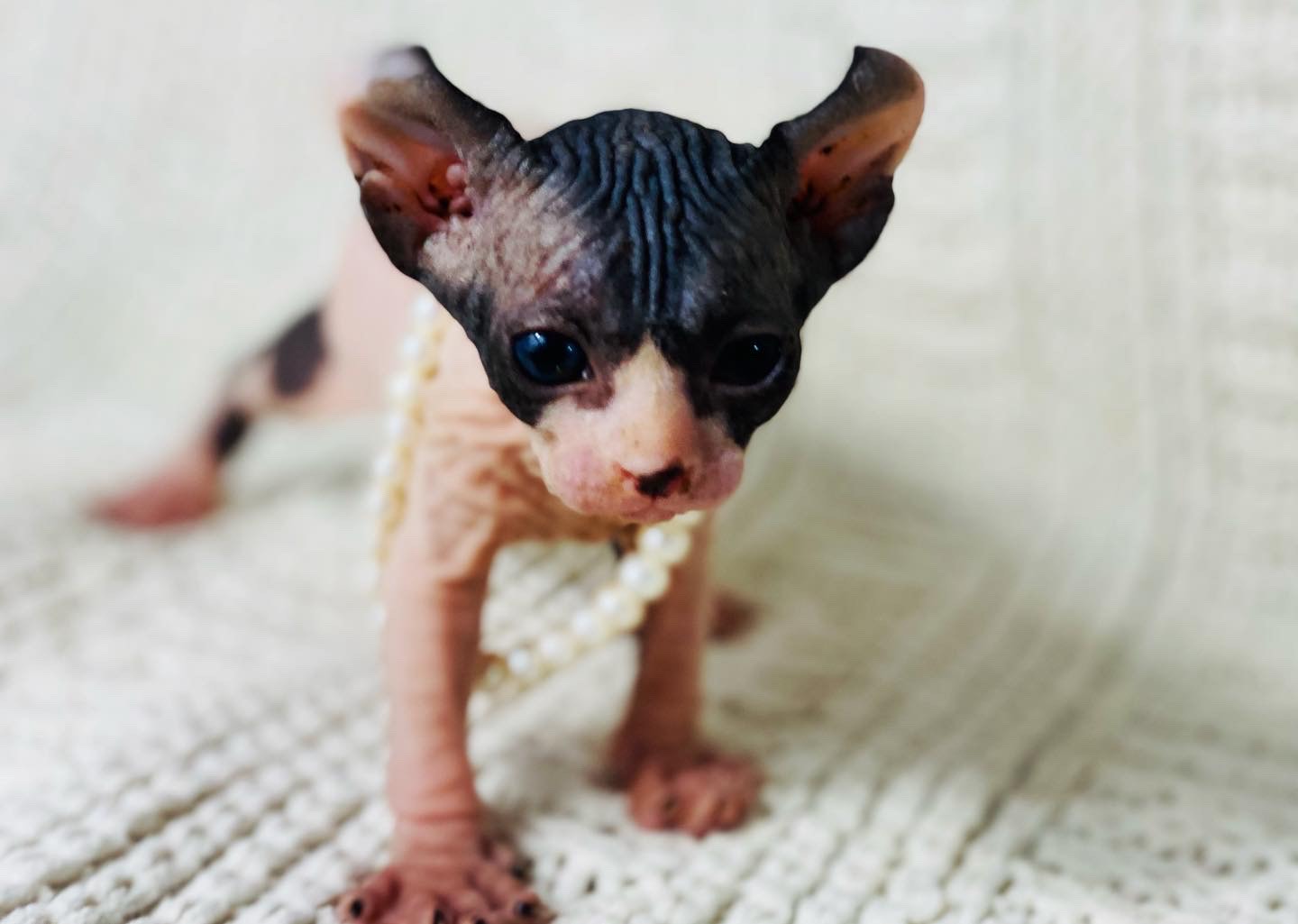 Mink with white bi-color baby boy with gorgeous ice blue eyes. This little
guy loves to give kisses. He is a complete cuddle bug and he is mostly
happy in your arms. Very playful and active baby.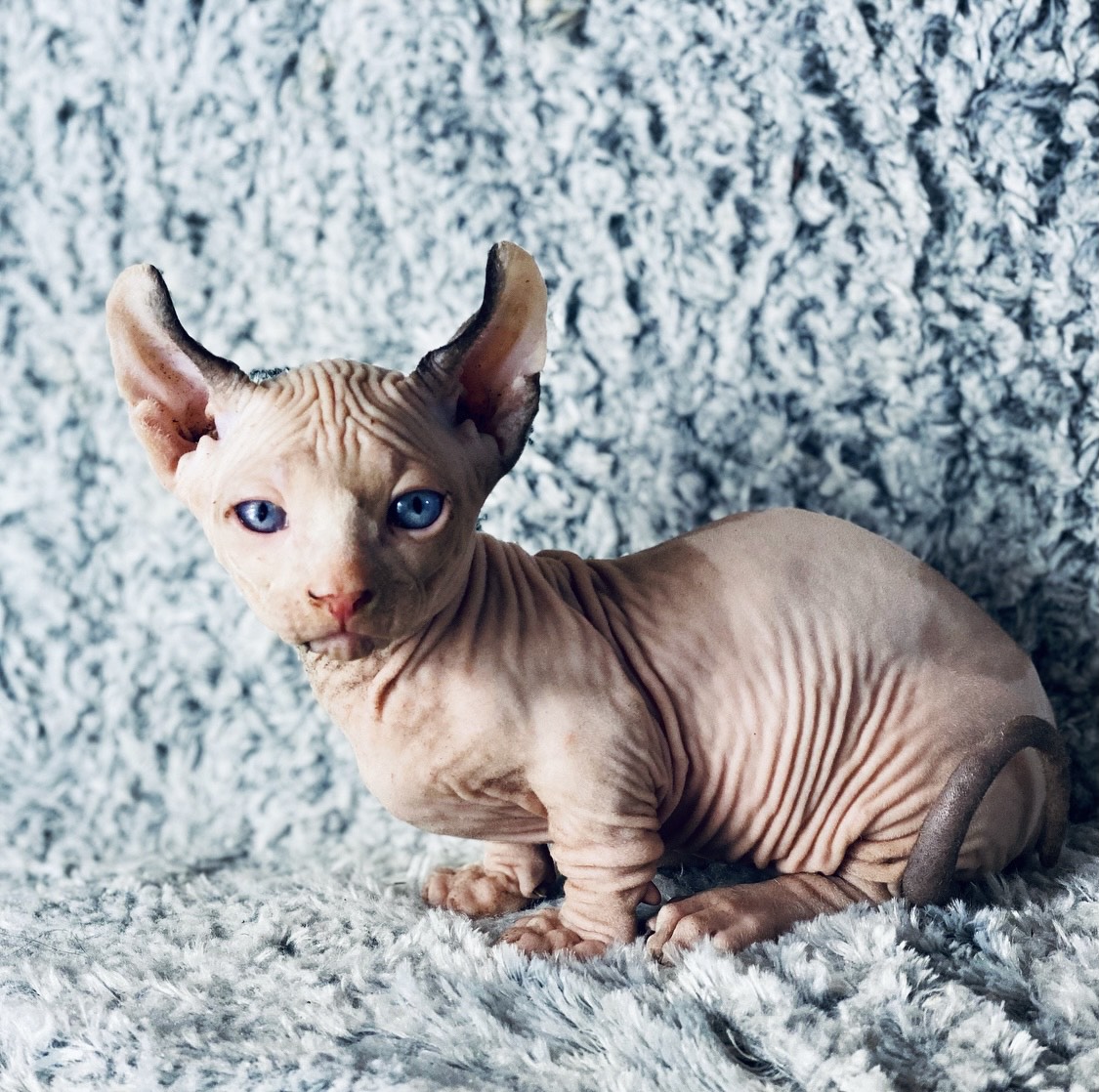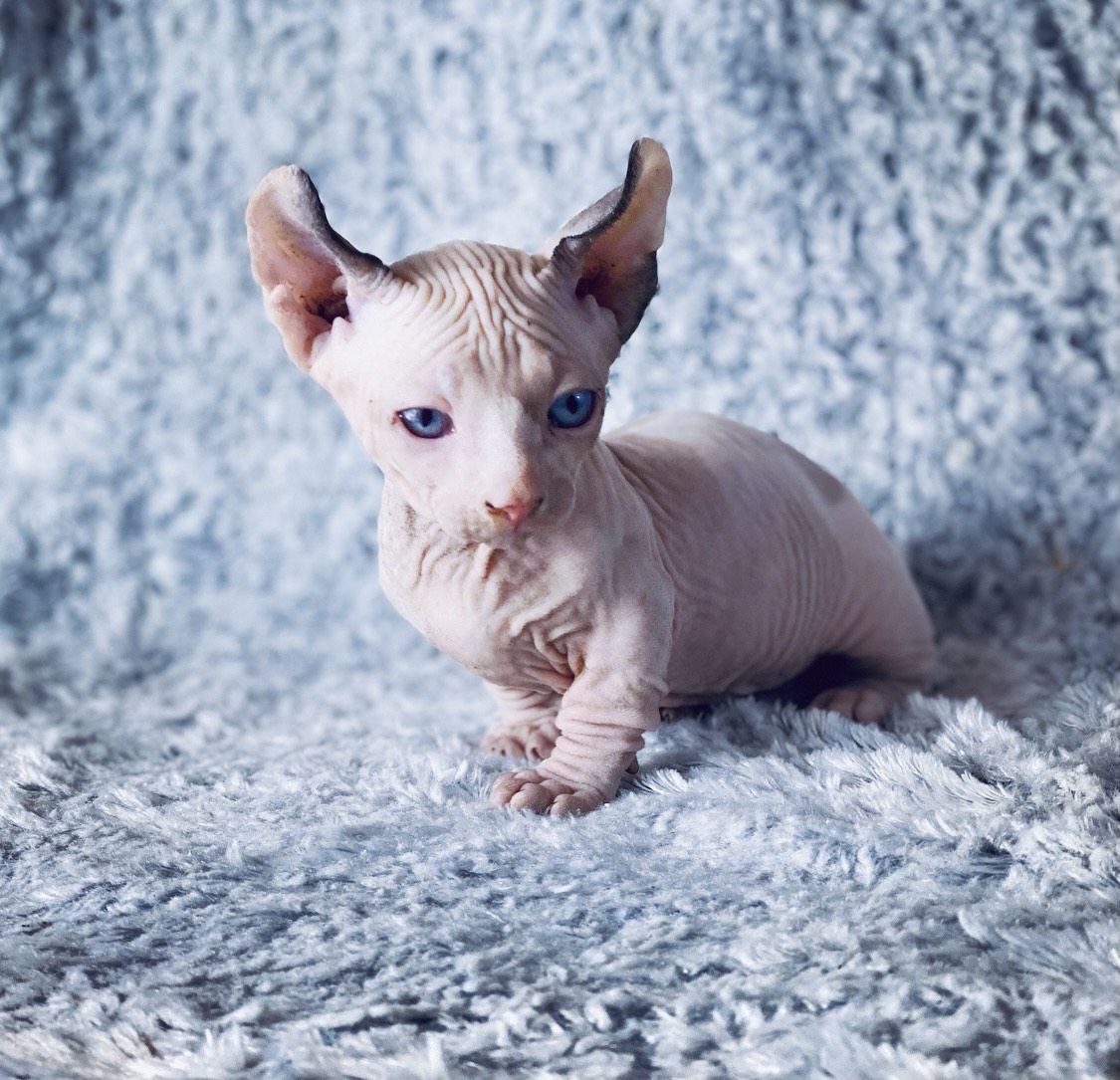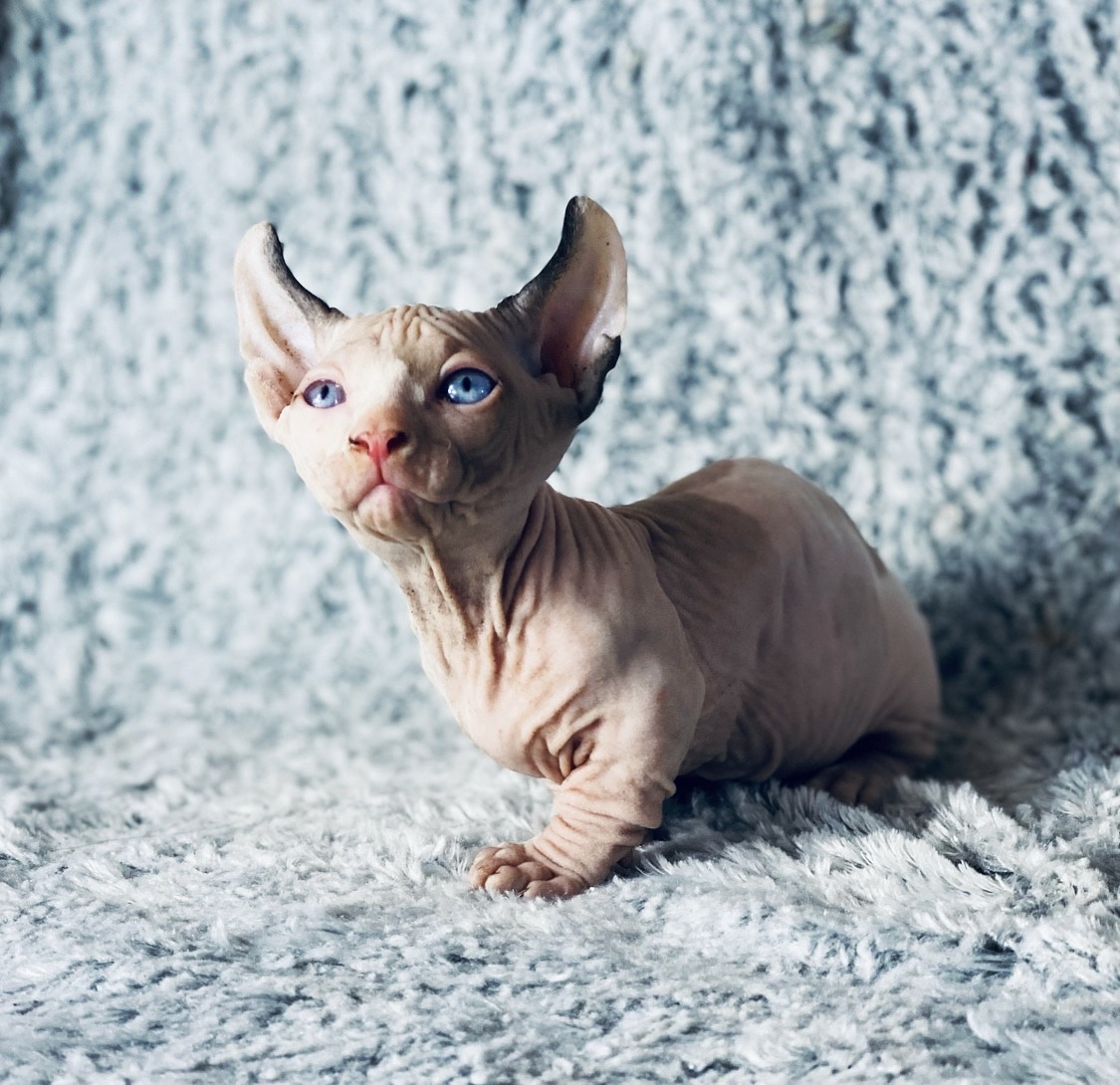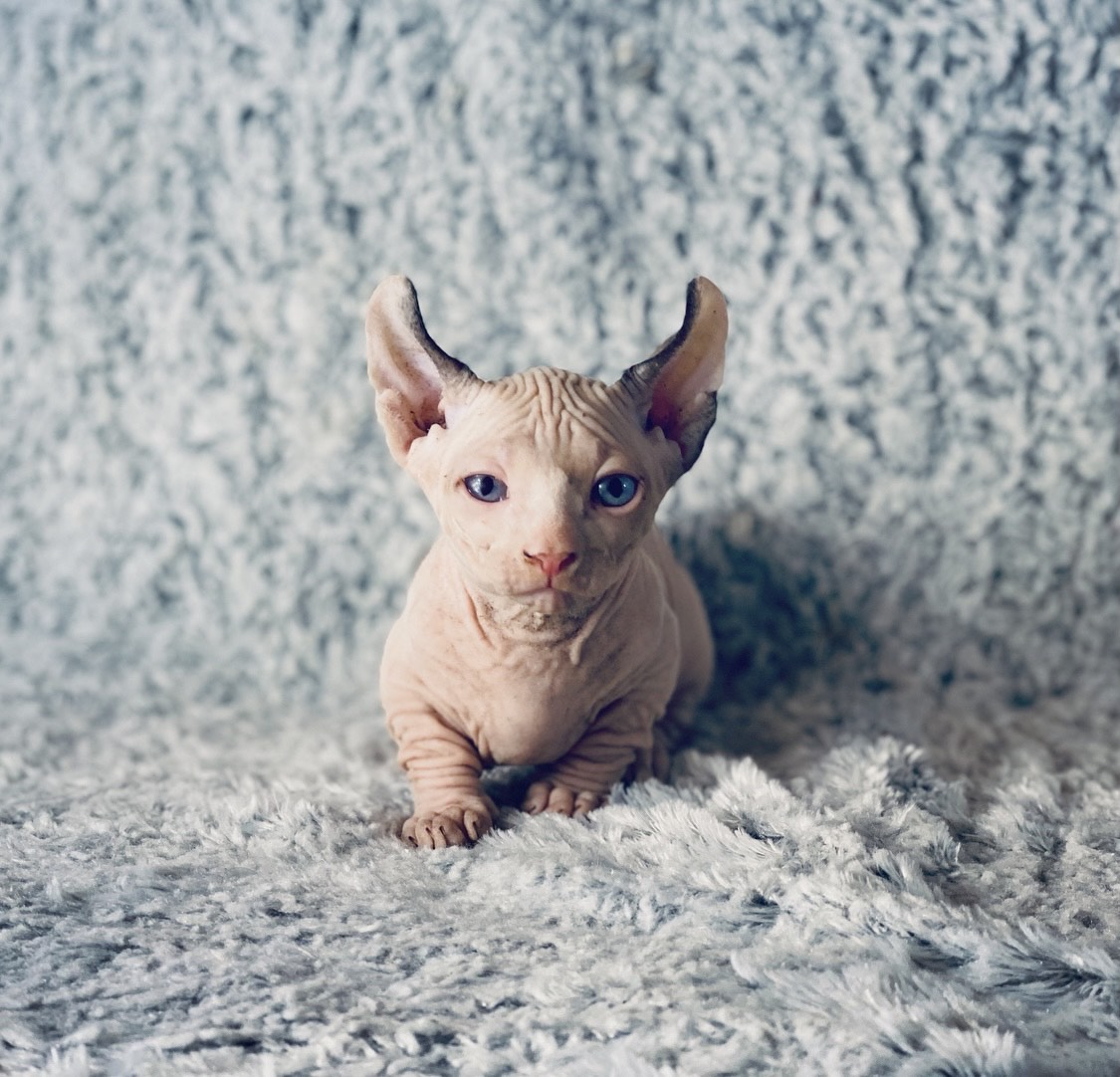 We have sphynx, Elf, Bambino and Dwelf kittens that where just  born. Individual pictures and videos will be posted soon. Please contact me to inquire.