Five Star Sphynx Cat Breeder with Veterinarian Recommendations
Very proud to say that our Sphynx Cats were featured on Whyskas and Apple Commercial.
Very proud to say that our Sphynx Cats were featured on Whyskas and Apple Commercial.
Sphynx kittens for sale. Call us for more information about our Sphynx cat adoption and breeder services!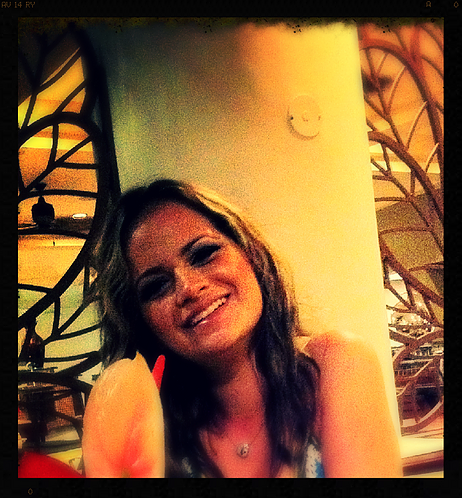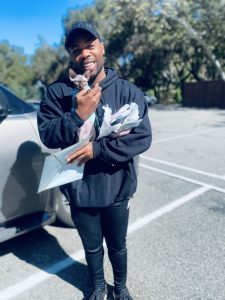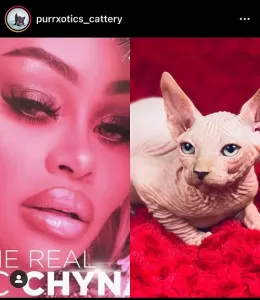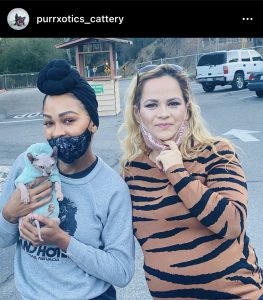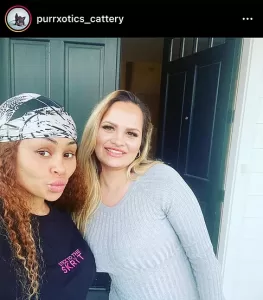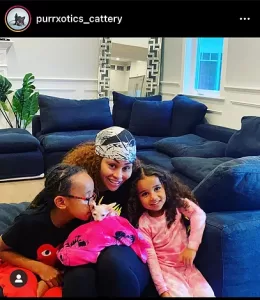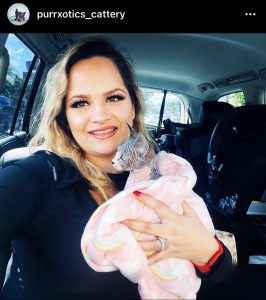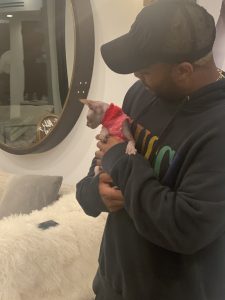 I'm a Stay home mother of two beautiful kids. I really enjoy my beautiful kittens and striving to make better of the breed according to CFA and TICA standards. I love my kittens and my cats, but if you were to ask me my passion it would be Bible research. Don't get me wrong, I do not mean religion! I love to study the culture, language and the accuracy of the bible. I have always asked "Why so many religions over one book?"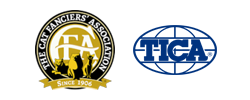 Veterinarian Recommended!
We strive to be the best! All of our kittens come from Top Imported lines.  With World Champions, Grand Champions, International Champions, and/or Champion backgrounds. Personality and health is our top priority, but their quality is our gift to you! Call 760-331-9322 With any questions you have as we are the Sphynx Cattery experts.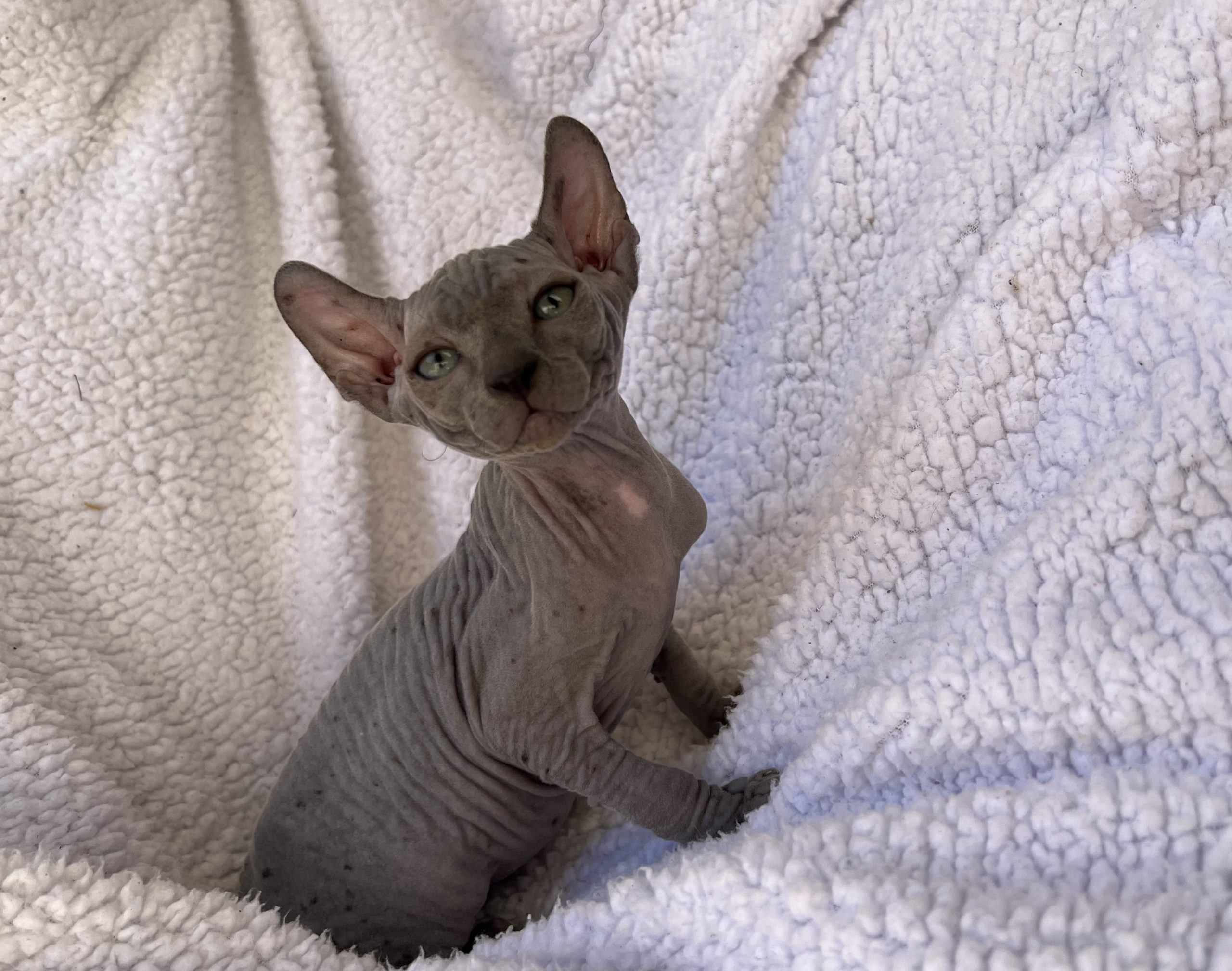 Solid Blue Elf Girl Kitten
Stunning solid blue elf girl is just like the sphynx but with curled  ears. She is an extreme cuddle bug with a very goofy personality. She refuses to leave your side and will follow you around the house. She is ready to go home July 16th.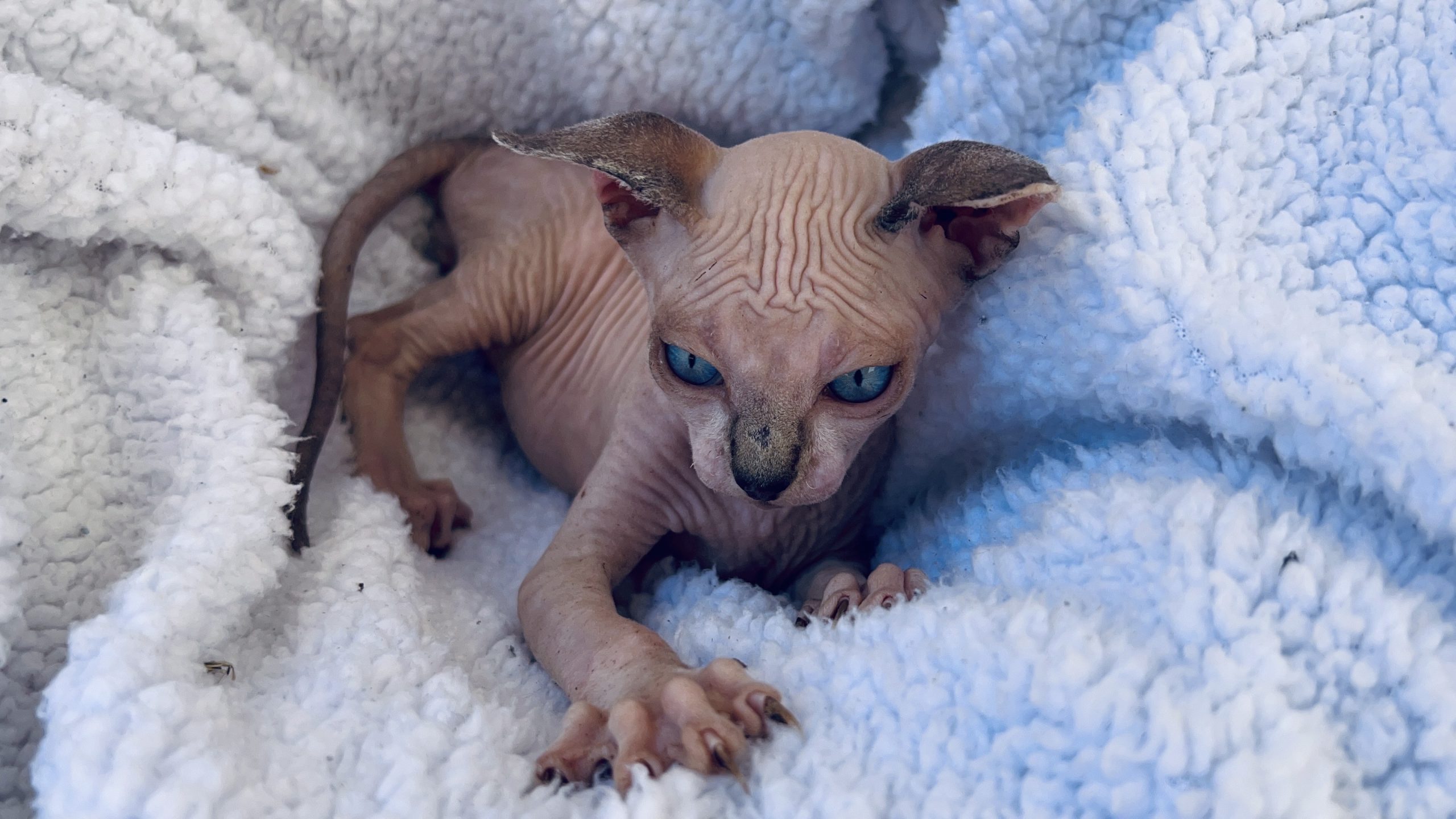 Lynx point boy with gorgeous blue eyes is as sweet and cuddly as they can be. He is very playful, goofy, active, confident and extremely loving. Unfortunately when he was a baby mom accidentally snipped his ear. Even though it's completely healed it doesn't fully stand straight.  Other than this he is a perfect little guy that is ready for cuddles and play time. His price has been lowered because of his ear but all health guarantees still apply to him. He is ready to go home July 16th.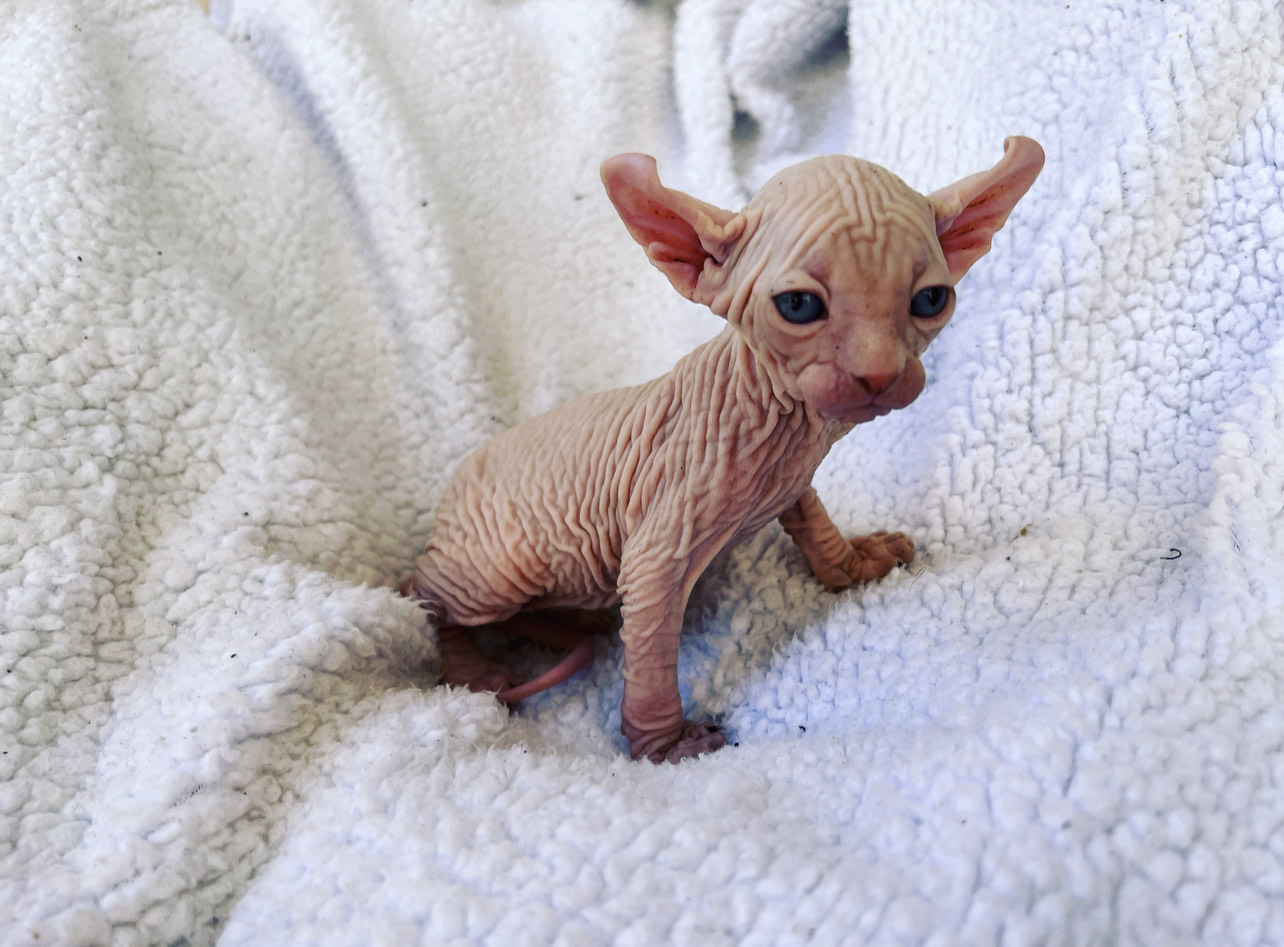 Wrinkly Elf Sphynx Boy Kitten
Very wrinkly elf sphynx boy with beautiful curly ears. He is just like the sphynx but with the curled ears. This little guy has started to show affection at a very young age. This means that he will be over the top. He will be extremely affectionate, a extreme cuddle bug, playful, very confident and will enjoy being the center of attention. He will keep his blue eyes. 
Cream elf boy with blue eyes.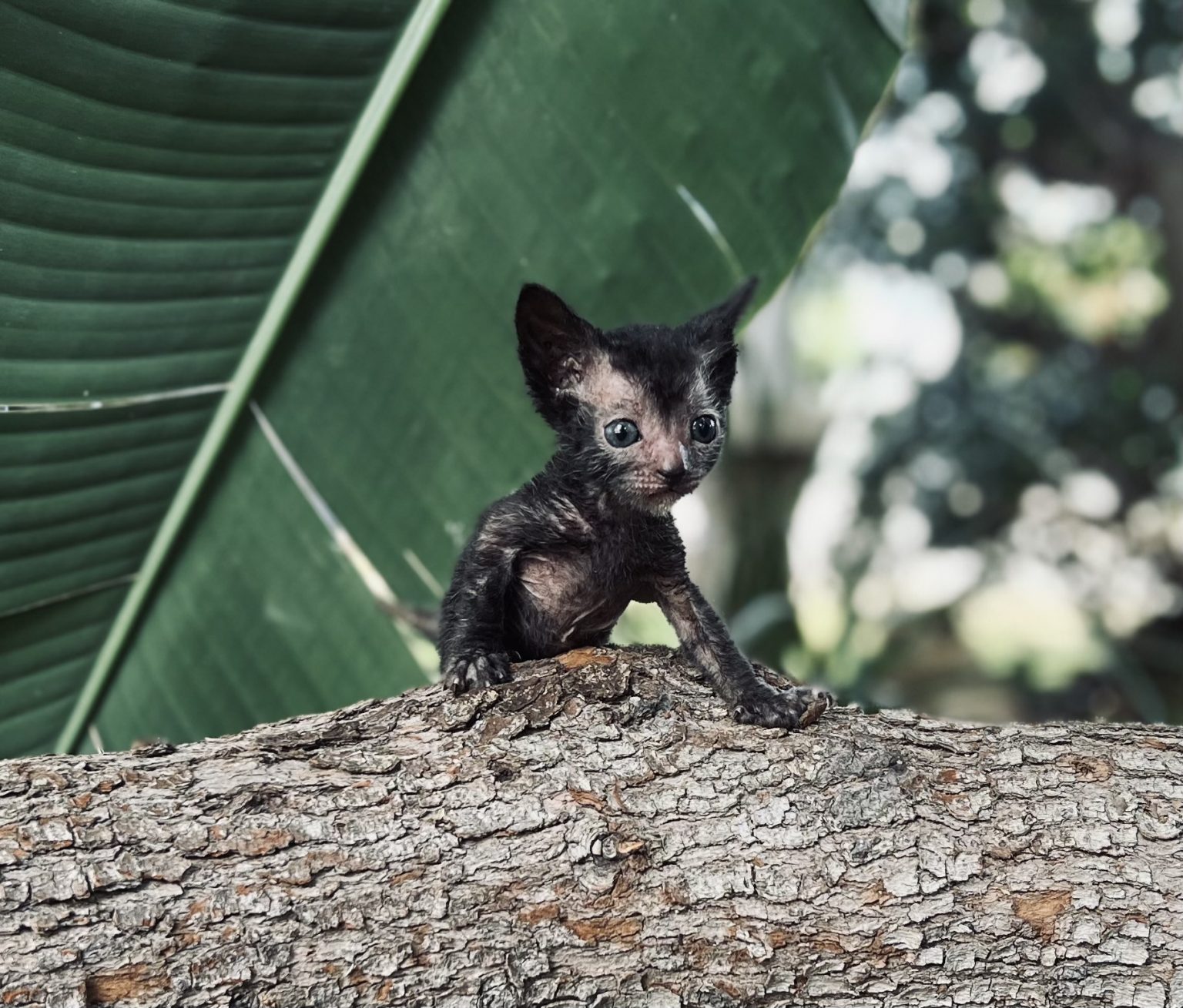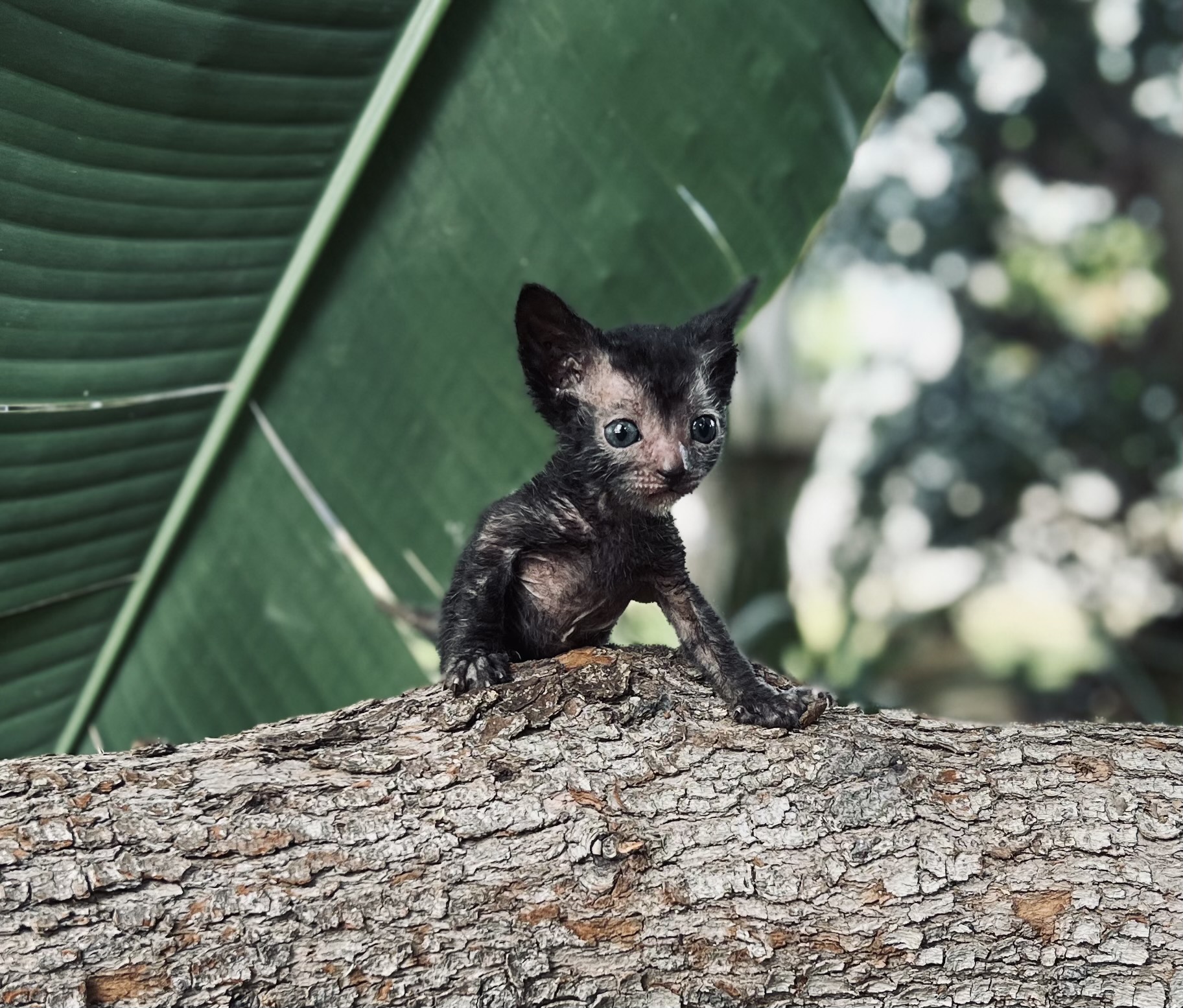 Lykoi Baby Girl - Wolf Cat
Precious Lykoi baby girl also known as the wolf cat. This is one of the most rarest and newest breeds. They have a very similar personality compared to the sphynx.  They are very loving, active and playful. They enjoy walking on a leash or playing fetch just like the sphynx. They partially hairless and they molt 2x a year. 
Very stunning and mysterious with her appearance. She keeps you guessing on what she is up to. She is learning how to play and enjoys giving kisses.
Lykoi Wolf Kitten Video
-2D
We have sphynx, Elf, Bambino and Dwelf kittens that were just  born. Individual pictures and videos of our will be posted soon. Please contact me for inquiries.
From Hollywood movie stars to pop singers, everyone who buys kittens from us is happy. Because our kittens are extremely social, confident, playful, and extremely loving, and use to kids.
Cats Are Not Our Whole Life, but They Make Our Life Whole